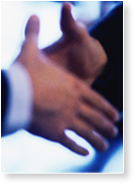 Membership in a key group of associations provides opportunities for Clem Bowman to give back - and continue to innovate.
Professional Associations
Fellow of the Canadian Academy of Engineering
Member of the Association of Professional Engineers of Ontario and the Association of Professional Engineers, Geologists and Geophysicists of Alberta
Board Member, Chemical Institute of Canada, 1981-84; President, 1982-1983.
President, The Canadian Society for Chemical Engineering, 1974-1975.
Other offices held include:
ViceChairman of Edmonton Section, 1967-1969
Program Chairman, 1969 Chemical Engineering Conference
Director, National Executive, 1969-197
Chairman of Conference and Symposium Committee, 1969-1970
Chairman of Professional Development Committee, 1971
VicePresident of Society, 1973-1974
Executive Director, Canadian Research Management Association, 1993-1995
Scientific Secretary to First International Conference on the Future of Heavy Crude Oils and Tar Sands, sponsored by the United Nations Institute for Training and Research (UNITAR), the United States Department of Energy, and the Alberta Oil Sands Technology and Research Authority, Edmonton, Alberta, June 4-12, 1979.
Chairperson UNITAR Heavy Crude Oil and Tar Sands Advisory Committee for its first year of operation, 1980.
Led Alberta Government/Saskatchewan Government/Federal Government Mission to Japan to meet with Japanese Government and Industry Officials, Sept 11-20, 1980.
Cochaired Energy Opportunities Conference, sponsored jointly by the Institute for Hydrogen Systems and the Alberta Oil Sands Technology and Research Authority, Edmonton, Alberta, March 20-24, 1983.