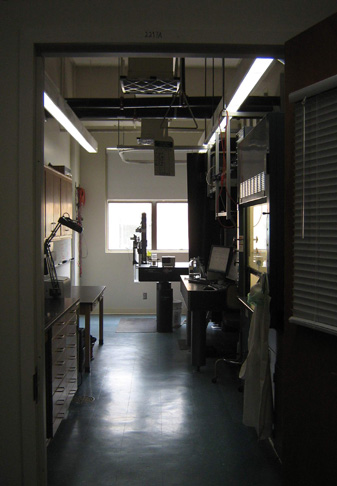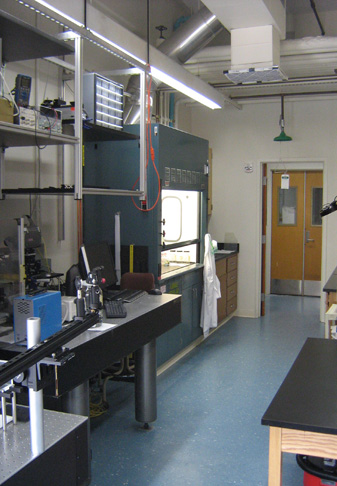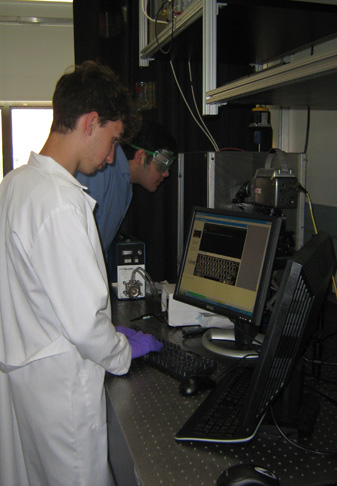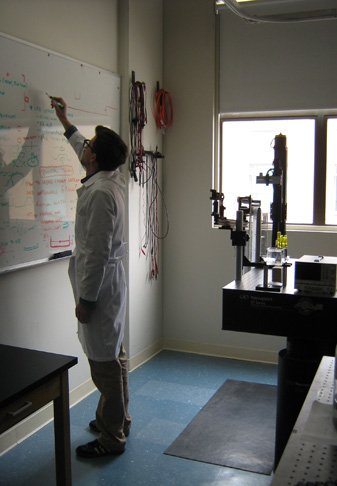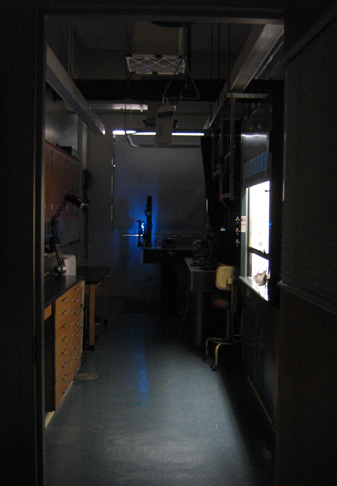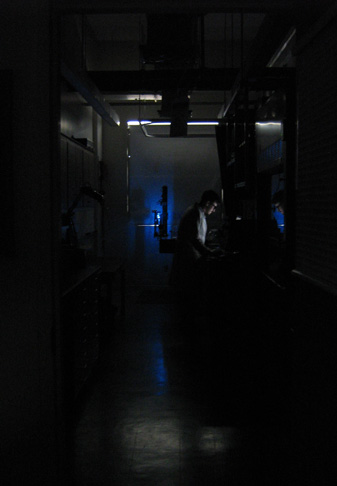 Facility
The Krechetnikov Fluid Physics Laboratory (KFPL) occupies approximately 1000 sq. feet of lab and office space within the Centennial Centre for Interdisciplinary Science (CCIS) at the University of Alberta. The lab maintains a diverse assortment of tools and equipment necessary to tackle a wide variety of fluid dynamics experiments. Relevant infrastructure in the lab includes a fume hood, chemical storage cabinets, and access to vacuum and gas lines. Two 4' x 6' vibration isolation optical tables (Newport) and standard lab benches provide ample work space for all experiments.
Equipment
The lab contains an arsenal of digital imaging, photonics, electronics, spectroscopy, fluid property characterization, precision positioning and computing/data storage equipment. A short list of the most frequently utilized pieces of equipment:
Phantom v7.2 high speed digital camera and a collection of CCD cameras
Tube microscopes with 10X and 50X ULWD objectives (Mitutoyo, EO)
Tektronics oscilloscope (with HV probes) and DMM
Spellman HV power supply and several low voltage units
Velmex Bislide and rotational stage stepper motor assemblies
Ocean Optics USB UV/VIS spectrometer
Sryinge and peristaltic pumps (Harvard Apparatus, Cole Parmer)
Ar-Ion laser and a host of lenses, mirrors, and miscellaneous optical parts
Viscometers, hydrometers, and pendant drop/bubble apparatus
Other resources
The KFPL benefits from its proximity to a wealth of other facilities at the University of Alberta among which are the Machine shop, Nanofabrication Facility, technical support staff.